Diet No More Step One
by Beth Ann Ziarnik @bethannziarnik
Diet No More STEP ONE involves (Are you ready for this?) Confessing. Whoa! Don't check out on me. Please stay. I need you! Knowing you're here, even if only lurking, is a big help. Everyone needs someone to be accountable to, right? And I hope you don't mind being that one.
Because … though last week in this Diet No More series, I talked about how and why I prepared to start this journey toward peace and freedom from overeating, this week is about risking …
That Hard First Step Toward Freedom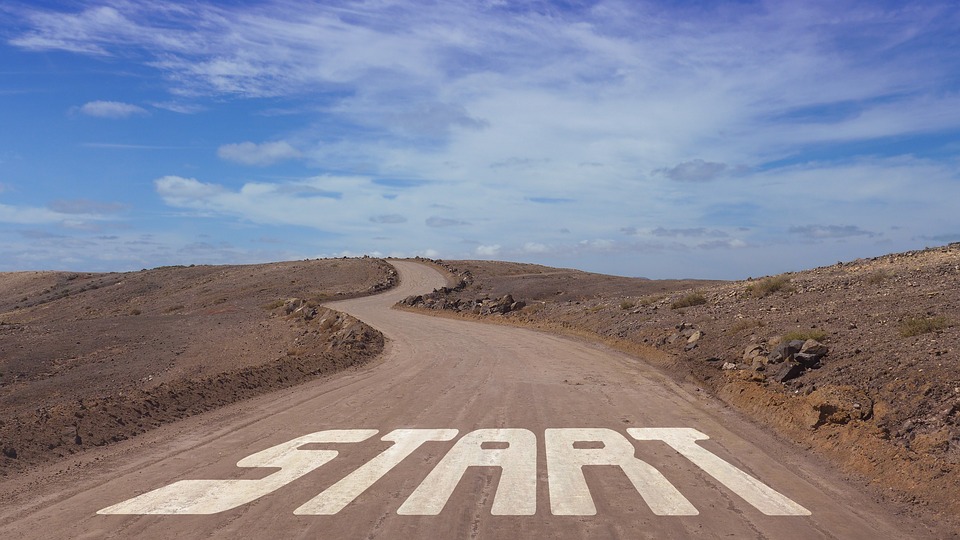 Diet No More STEP ONE will probably be my most difficult because it requires taking a good, hard look at what I'm doing. No excuses … just brutal honesty. And both God and I know my past. How, in order to continue in habitual overeating, I'd hidden behind a boat load of excuses and self-deception.
Yet I know the truth. How repeatedly eating beyond my body's needs isn't some harmless little habit with unfortunate consequences. It doesn't simply make me fat, cause health problems, and make it impossible to fit into attractive clothes.
Also, I know too well that the solution to my problem is not "the perfect diet." In the past, no matter what the promising plan, I ultimately failed. You understand, don't you? You've either "been there, done that," or know someone you love who has.
So once again here I am. I dug this pit with my own fork, and now I'm dealing with a God-sized problem—a spiritual stronghold so in control that it will require a powerful remedy. A problem so big that on my own I'll never overcome it. But God's Word says I can do all things through Christ who gives me the strength (Phil. 4:13). And right now I choose to believe him because his Word is truth and gives me hope.
 So, where do I start, Lord?
 First, child, take a long, sober look at My truth. Habitually eating too much is the sin of gluttony. It cost my only begotten Son his life's blood on the cross. There he hung in agony for hours, dying in public before a mocking crowd. Each day you indulge in this sin, you rob yourself of the deeper relationship with me that you crave–your God whom you dearly love. And I dearly love you too. So, please understand: practicing gluttony is a very serious matter.
Next, confess to me your sin and ask my forgiveness. Once you do that, don't forget to forgive yourself too.
Then ask me to show you the root of your sin. What root holds you captive to gluttony? Is it bitterness? Anger? Rebellion? Selfishness? Greed? Some hurt or fear you're trying to bury? No matter how painful or humiliating, admit it. Then look each root in the face. Admit the ugly truth about it and ask me to kill it. Gluttony must die from the root up.
The root of my gluttony is___________________________.
Now ask me to reveal a Christian to whom you are to confess your sin. Only then will you access the healing in your spirit and body that's yours according to James 5:16, NLT, "Confess your sins to each other and pray for each other so that you may be healed. The earnest prayer of a righteous person has great power and wonderful results."
The person I will confess to is______________________.
Finally, confess to this person your sin of gluttony and its root causes. Let this person witness your prayer of repentance and commitment to me. Ask this Christian to pray aloud for and with you, and then bless this person with prayer as well.
A Brief Story
When I worked Diet No More STEP ONE years ago, the person God brought to mind wasn't overweight. I don't think she'd ever been overweight, and I wondered how she could possibly empathize with my problem. I didn't even know her well. However, I knew she deeply loved the Lord. So, in obedience to God, I picked up the phone.
Praise God! She had just finished her morning quiet time with the Lord, and he had prepared her heart for my call. I came away from my confession and our prayer time together strengthened by God to continue my journey.
In the meantime as I read my Bible, the Lord showed me verses of Scripture that helped to point out hard truths I needed to consider.
What Next
That's it! The basics of Diet No More STEP ONE: Confessing. As embarrassed as I am to be in this position again, I think I can do this.  With God's help. Next week I'll share several Step One related Scriptures and their hard truths. Believe me, I was surprised. You may be too. See you next week!
HEARING FROM YOU: Oh, and if you have any questions or comments, you can leave them below,  or use the email form on this website, and I'll get back to you. Have a great week!
HINT: To receive each week's blog post in your email box, be sure to sign up in the "Keep Up To Date" box at the bottom of the page or the "Updates Sent Straight to Your Inbox" subscribe now box at the top of the side bar on this page.
ONE LAST NOTE: If you know others who might enjoy this series, please invite them or use the share button below. Thank you!