Diet No More!
by Beth Ann Ziarnik @bethannziarnik
What's Diet No More? It's my surrender. I don't think I could look another diet in the face. Maybe you've been there yourself. Maybe–like me–you're there now.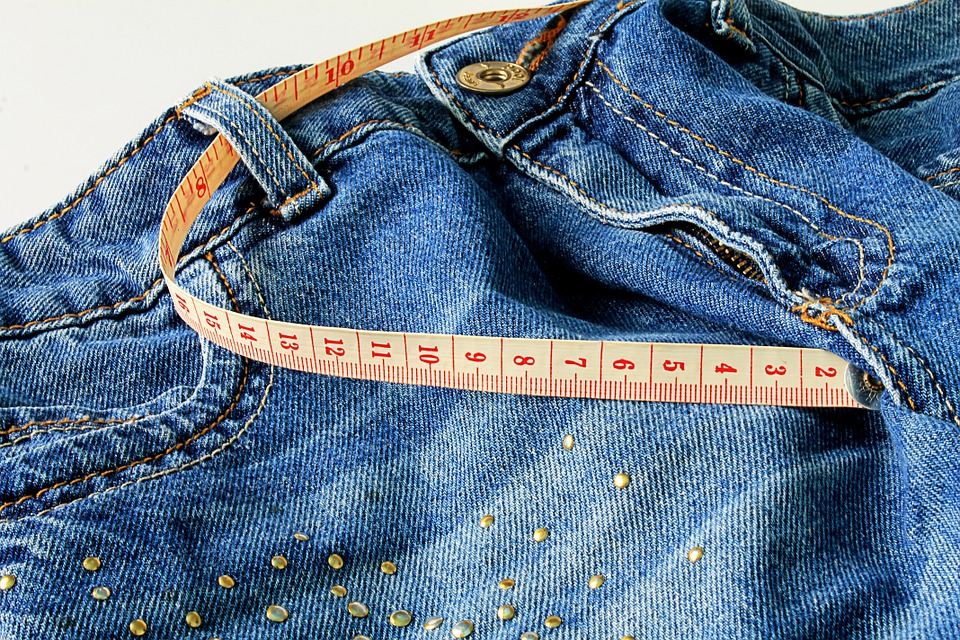 But don't get me wrong, I'm not without hope! Which is why I'm inviting you to tag along as I commit to one more try at the only non-diet that's ever worked for me. One of those past successes took place during the months before my husband Jim died, and then slowly collapsed in the aftermath of his sudden death.  So, here I am again, knowing that every step I take to escape living with these extra pounds will be important. I also know this is a highly unusual path to a healthy weight.
Yet last week I started. (So-far-so-good.) And as you'll soon see, I began with …
Getting Ready
I  wept and prayed, "God, I've tried countless weight loss programs and failed.  I mean it, Lord, I never want to diet again! I'm sick of counting points, eating special foods, attending expensive meetings, spending hours each day planning meals. And I'm done with agonizing over what to eat away from home."
Child, you are in the right place—right where you need to be—because this is no weight loss program. This is your pray-and-obey pathway to freedom. Your pathway to peace.
Let Me be your personal trainer. Allow Me to guide you through my Word and the counsel of the Holy Spirit. Rejoice again as I lead you into freedom from your ingrained habit of eating too much.
Oh, Lord, how I long for your promised freedom. How I long for your peace.
Mine for the Asking + One Requirement
Child, it's yours for the asking. My Word says "If you need wisdom—if you want to know what God wants you to do—ask Him, and He will gladly tell you" ~ James 1:5, NLT. I will gladly help you and give you all the wisdom you need to achieve and maintain a healthy body weight.
But there is one requirement. As My Word says, "When you ask … be sure that you really expect [Me] to answer" ~ James 1:6a, NLT. Because "a doubtful mind is as unsettled as a wave of the sea that is driven and tossed by the wind. People like that should not expect to receive anything from the Lord. They can't make up their minds. They waver back and forth" ~ James 1:6b-8, NLT.
Making the Choice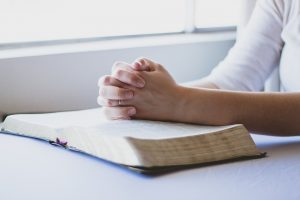 Hmm … that would mean choosing. Asking God for his wisdom, expecting him to answer, and then making up my mind to: (1) firmly decide I wanted nothing to do with eating more food than my body needed, and (2) firmly decide to trust God for the wisdom and strength to stop eating too much.
As soon as you do that, child, you are ready to begin your journey with Me into freedom and peace. And remember: every time you choose to obey, you allow me to speed you on toward glorious freedom! Pray, stay close to me, and enjoy your journey.
You Already Know
Well, you already know. I made that choice last week.
What you don't know is the last time I made that choice–seven years ago–I lost thirty pounds in three months without resorting to a diet plan. I lived in peace of heart and freedom from food issues.
Next Week
Next week I'll share with you Step One of this seven-step journey. It's loaded with encouragement, wisdom, and coaching from God's Word. See you next week!
HEARING FROM YOU: Oh, and if you have any questions or comments, you can leave them below,  or use the email form on this website, and I'll get back to you. Have a great week!
HINT: To receive each week's blog post in your email box, be sure to sign up in the "Keep Up To Date" box at the bottom of the page or the "Updates Sent Straight to Your Inbox" subscribe now box at the top of the side bar on this page.
ONE LAST NOTE: If you know others who might enjoy this series, please invite them or use the share button below. Thank you!