Thank You Phyllis A Whitney
Have you ever written a thank you note to your favorite author? It can be so rewarding!
Thank You Phyllis A Whitney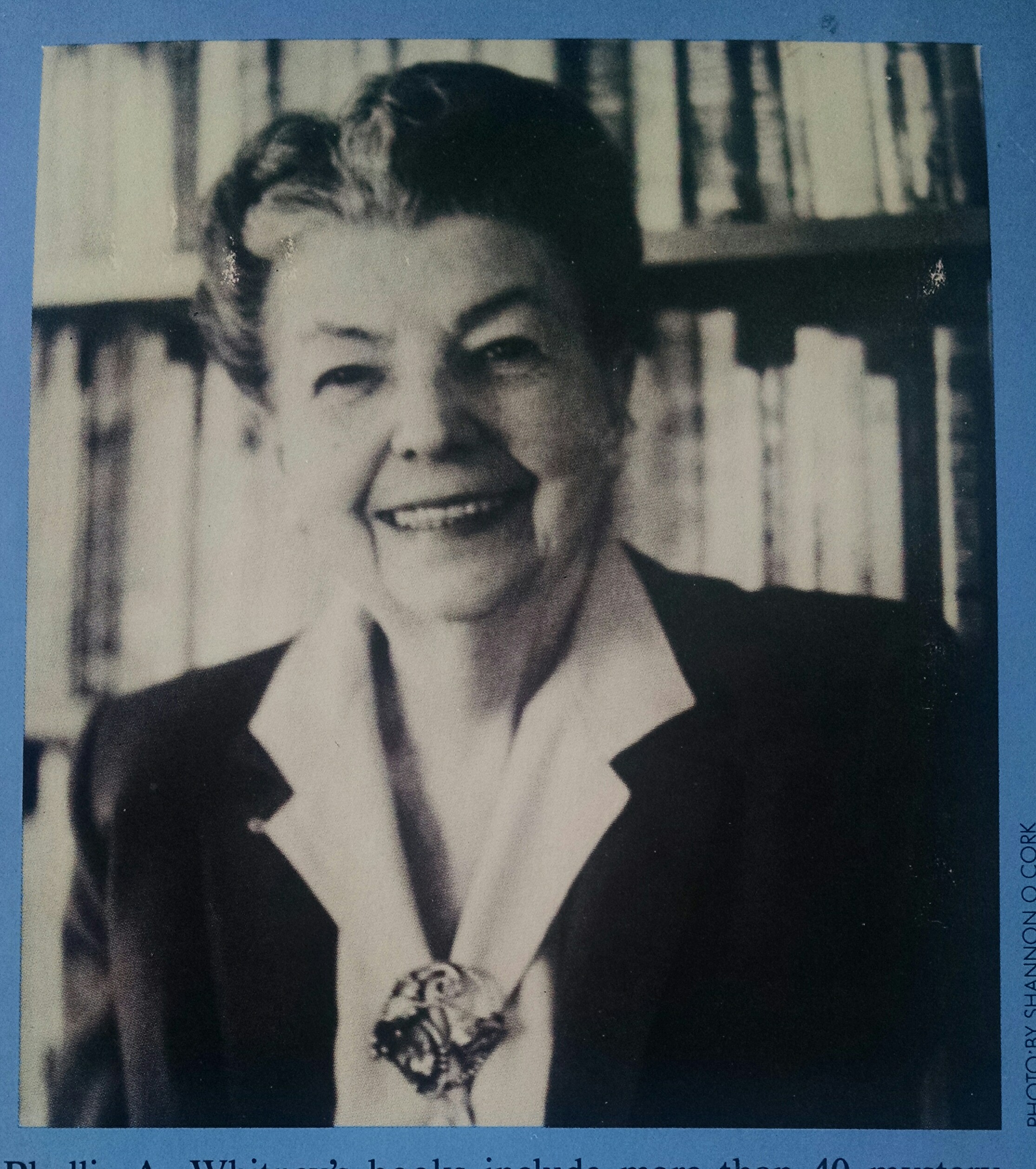 In 1989, I wrote to thank Phyllis A. Whitney, who had inspired me to reach for my dream of writing romantic suspense. Though my dream differed by featuring Christian heroes and heroines falling in love while facing life-threatening danger.
I had read every one of Mrs. Whitney's novels to date and all of her how-to articles in The Writer magazine as well as her nonfiction book, Guide to Fiction Writing. As a true fan of her work, I decided it was high time I thanked her for the many hours of entertainment and instruction she had given me. By then, she held the title of "Queen of Romantic Suspense."
 From the Author
To my utter surprise, this busy author replied on her personal stationary and signed her note in ink. I recently re-read her note and thought you — reader, writer, or both — might also be inspired by what she said:
"Dear Beth Ziarnik:
Thank you for a wonderful letter. The best thing of all about being a writer is when readers are appreciative.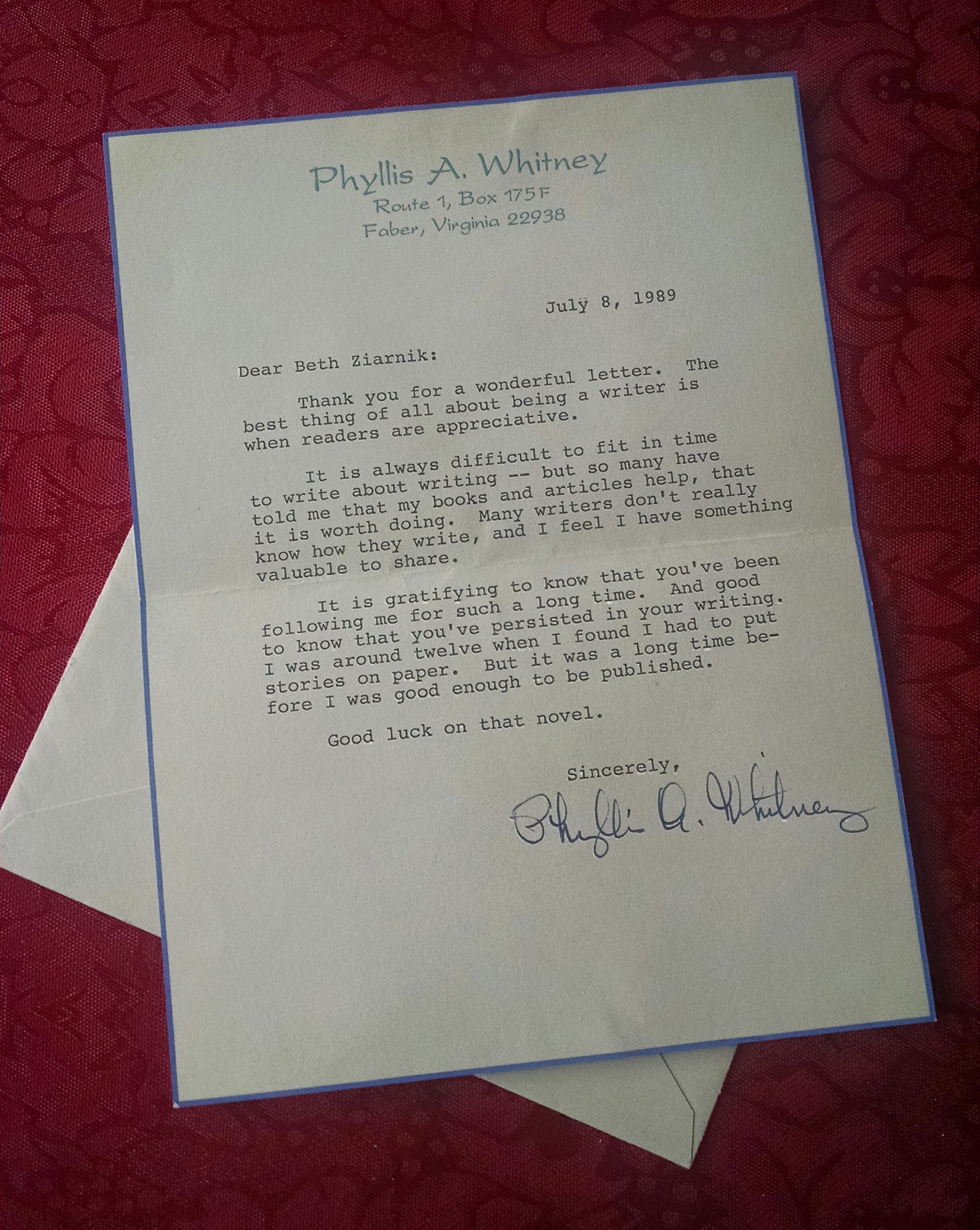 It is always difficult to fit in time to write about writing — but so many have told me that my books and articles help, that it is worth doing. Many writers don't really know how they write, and I feel I have something valuable to share.
It is gratifying to know that you've been following me for such a long time. And good to know that you've persisted in your writing. I was around twelve when I found I had to put stories on paper. But it was a long time before I was  good enough to be published.
Good luck on that novel.
Sincerely,
Phyllis A. Whitney"
Phyllis A. Whitney and Me
Several things she said in her letter resonated with me. Maybe they will for you,too — especially if you write or dream of writing:
It's such a  blessing when readers take time to say how much they enjoyed one of my novels. Like the woman last Tuesday who told me she couldn't stop reading Her Deadly Inheritance and could hardly wait to read its sequel, Her Deadly Reunion.
I agree with Mrs. Whitney that it is difficult to fit in time to write — about writing or anything else.
And surprise! We both started writing at age twelve.
Her encouraging words about persistence  and her transparency about it taking her a long time before she was "good enough to be published" helped me hang in there until Her Deadly Inheritance became good enough to be published.
Interesting Facts
Phyllis A Whitney was born in Japan of American parents and spent her early years in Asia.
She wrote mysteries for both juvenile and adult markets: 73 in all.
She herself dubbed her adult books' genre as "romantic novels of suspense."
(This one is personal … yes, I'm smiling.) Red Is for Murder, her first adult suspense novel, released in 1943 — the year I was born.
Her last novel released while she was in her 90's.
Today — February 8, 2020 — is the 14th anniversary of this amazing author's passing at age 104 during 2008 in Faber, VA. Her passion for writing spanned 80 years.
Please join me as I say again, thank you Phyllis A Whitney. And thank you, Lord, for all you have enabled me and others to enjoy and learn through her writings.