Ronnell K Gibson Writes an Unusual Christmas Story
Ronnell K Gibson writes an unusual Christmas story included in Christmas Fiction Off the Beaten Path. You don't want to miss this striking piece. It will have you holding your breath and then leave you as inspired as any O'Henry short story.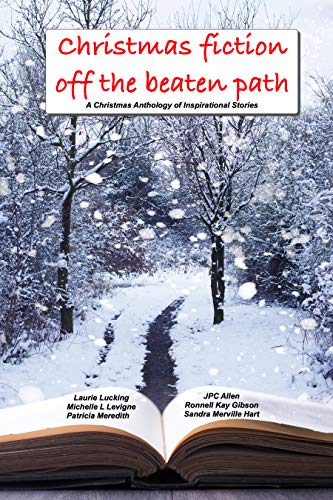 A Peek at the Plot
Here's a quick blurb of "Those Who Stayed":  A gunman and a store full of hostages learn some important lessons about faith and pain and what really matters in life.
Intrigued? I certainly was!
Where did Ronnell get the idea for this story? It came to her in a dream. "A spectator in the dream, I was powerless to move as the events unfolded around me. A gunman walked into our Christian bookstore, shot at the ceiling, and then declared his ultimatum. When I woke up, I jotted down as many details as I could. The various people inside the bookstore developed later as I started crafting the story."
Ronnell's Author Confession
She confesses, "I first wrote "Those Who Stayed" five years ago and submitted it for a critique at a local writer's conference. I was so frustrated with the critique that I put the story aside until Mt. Zion Ridge Press put out a call looking for 'not your typical Christmas story.' I went back to the manuscript and its original critique. With that much distance (and years of growth under my belt), I could look at the story and critique with new eyes. I rewrote it, then contacted the original critiquer, asking her to reread and re-edit. The finished product is a story with heart and hope. I couldn't be more pleased."
So,what drew Ronnell into writing "Those who Stayed"?  "Mostly to discover what that ultimatum ("deny Christ and live, stand for him and die") would look like in today's society. What would make someone stay? Why might they leave? And to show the hope and peace we can have in Christ in spite of our circumstances."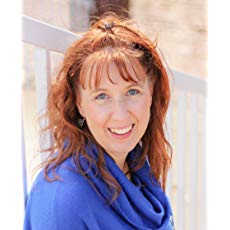 Behind the Scenes
What in this story has elements/echoes from Ronnell's life? "The angel that Henry picks out for his Grandma Gen (named after my grandmother) is the same angel my grandma had on her dresser for as long as I can remember. I wish now I had kept it after she passed. When this story was published, my mom found a similar angel and bought it for me as a birthday gift. The only other instance is, after buying the angel, Henry plans to go next door and get a candy cane latte, one of my favorite holiday drinks." She also used the Christian bookstore in her hometown as the setting for her story–even its Veggie Tale Display.
More About YA Author Ronnell K Gibson
I know you will love Ronnell's story, so I asked her what other works her readers could look forward to. "I am one of the editors for Havok, an e-zine which features a different flash fiction piece Monday – Saturday (where readers can find some of her pieces)." She also wrote another story being printed in their anthology, Stories that Sing, which releases in Spring 2020. And she just completed two devotionals–one for middle graders and one for teens that will hopefully be published sometime next year."
For more information about YA author Ronnell K Gibson, go to:
Facebook: https://www.facebook.com/ronnell.k.gibson
Instagram: https://www.instagram.com/ronnellgibsonwriter/
Website: www.ronnellkaygibson.com